Do you like making money on sports?  We've been giving out winners for years now.
Just to give you an example, we've given out 19 premium picks the past 4 days resulting in a profit of over $400 in 4 days!
$417 IN 4 DAYS!!!!
Sign up for 1 day of SportsFormulator access for FREE!
[contact-form-7 id="27248″ title="4 Days"]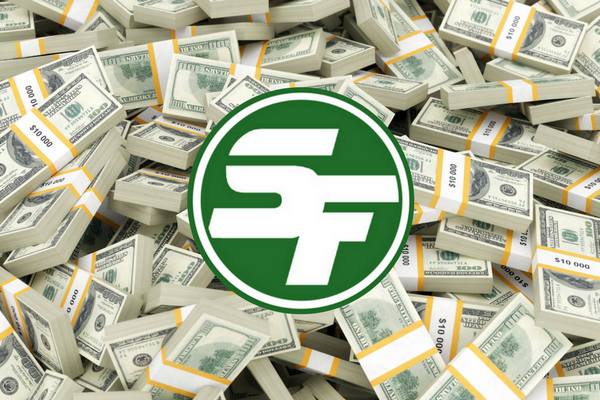 Here's an example of how you'd have made money betting sports the past four days following our premium picks.
Bet $100 per premium pick.
| | | | | | | |
| --- | --- | --- | --- | --- | --- | --- |
| DATE | LEAGUE | PICK | RESULT | ODDS | PAYOUT | RETURN |
| 29-Jan | NBA | Mavs/Sixers OVER 202 | Win | -110 | $90.91 | $90.91 |
| 29-Jan | CBB | Milwaukee +11.5 | Win | -110 | $90.91 | $181.82 |
| 29-Jan | CBB | Washington St. +10.5 | Win | -110 | $90.91 | $272.73 |
| 30-Jan | CBB | Oklahoma St. -2 | Win | -110 | $90.91 | $363.64 |
| 30-Jan | NBA | Nets/Heat UNDER 216.5 | Win | -110 | $90.91 | $454.55 |
| 30-Jan | CBB | SIU Edwardsville +19.5 | Loss | -110 | $(100.00) | $354.55 |
| 31-Jan | CBB | West Virginia -2 | Win | -110 | $90.91 | $445.45 |
| 31-Jan | NHL | Blues | Loss | -135 | $(100.00) | $345.45 |
| 31-Jan | NHL | Canadiens | Win | -160 | $62.50 | $407.95 |
| 31-Jan | NHL | Penguins | Win | -155 | $64.52 | $472.47 |
| 31-Jan | NHL | Ducks | Win | -275 | $36.36 | $508.83 |
| 31-Jan | CBB | Wisconsin -6 | Win | -110 | $90.91 | $599.74 |
| 31-Jan | NBA | Lakers +3 | Win | -110 | $90.91 | $690.65 |
| 1-Feb | CBB | Northwestern +9 | Loss | -110 | $(100.00) | $590.65 |
| 1-Feb | CBB | SE Missouri St. +5.5 | Loss | -110 | $(100.00) | $490.65 |
| 1-Feb | NBA | Mavs/Sixers OVER 202 | Win | -110 | $90.91 | $581.56 |
| 1-Feb | NBA | Bucks +9 | Loss | -110 | $(100.00) | $481.56 |
| 1-Feb | NHL | Kings | Win | -280 | $35.71 | $517.28 |
| 1-Feb | NHL | Wild | Loss | -120 | $(100.00) | $417.28 |