We're a month away from the start of the 2016 NCAA Men's Basketball Tournament so it's time to start projecting what'll happen.
This week,  we breakdown Joe Lunardi's Bracketology and tell you what the formula says for his projected NCAA tournament bracket.
Outside of 9 seeds beating 8 seeds, we have 4 lower seeds advancing from round 1.
We have all four 1 seeds advancing to the Elite 8 but only one advances as our Final Four is made up of two 3 seeds, one 2 seed and then one top seed.  Who will cut down the nets?  Check out our bracket below (click on bracket to enlarge):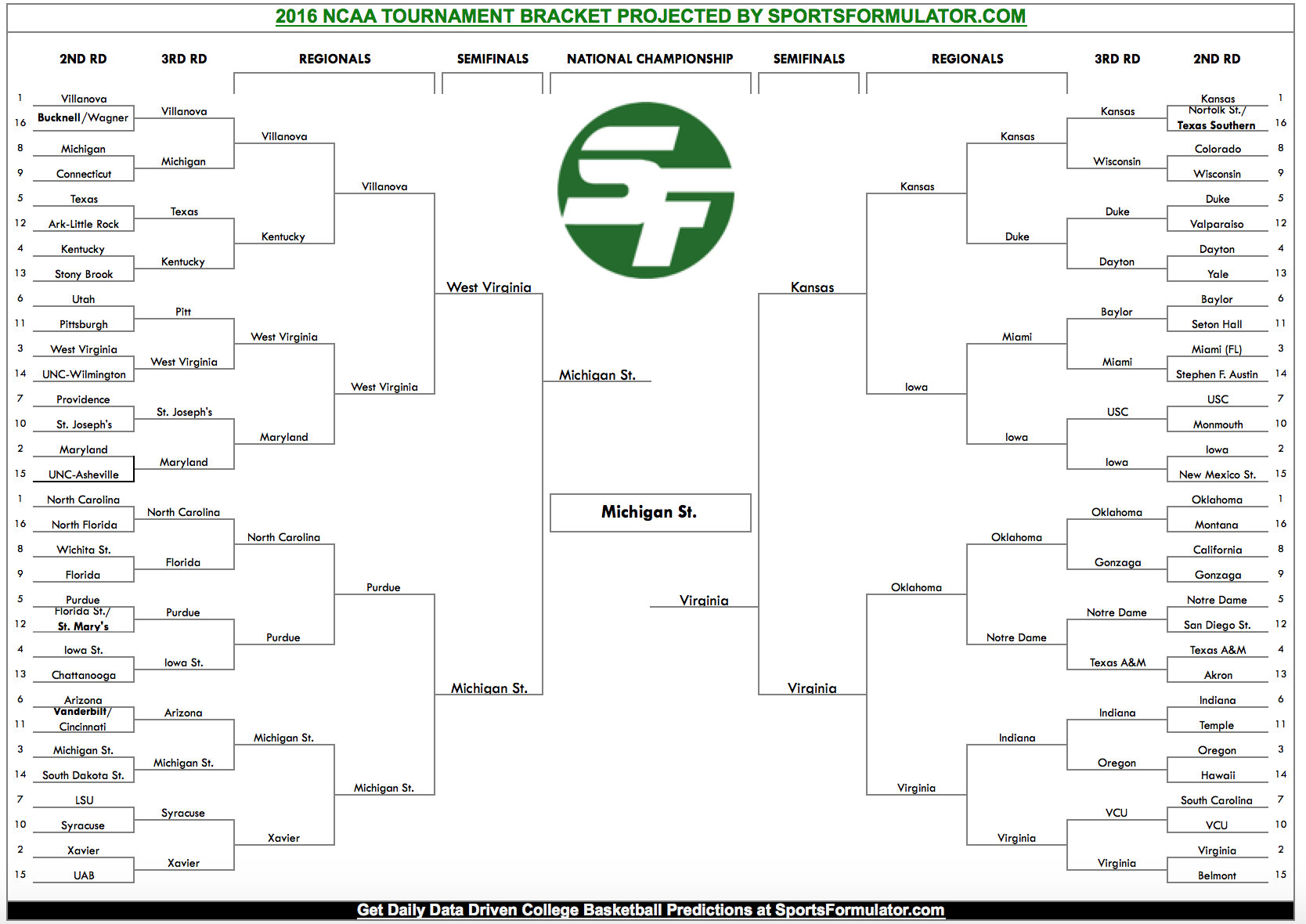 Follow #TourneyTuesday on social media to get the latest.